---
Storage Facility Re-Roofing Specialists
Rapid Building Solutions is the trusted construction and storage facility retro-fit roofing specialists across the U.S. Our professional maintenance and construction crews provide little to no interruptions in your day-to-day business operations during our re-roofing repair projects.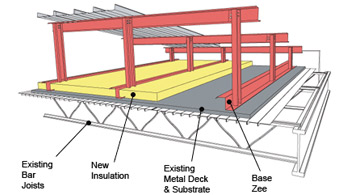 We know that your customers demand security and the highest quality. This is why we will only pair you with experts who have a deep knowledge about the entire storage facility re-roofing process from bidding to the completion of your construction project. This means you will have a hassle-free experience, while only dealing with our experts at every step of the process.
Enhanced Storage Facility Re-Roofing Solutions
Rapid Building Solutions offers the industry-leading high pitch and low pitch storage facility re-roofing system that is perfect for any of your business needs.
---
---
High Pitch Re-Roofing Services
Our high pitch storage facility re-roofing will dramatically increase thermal efficiencies, reduce energy consumption, and improve your overall business operate ROI. Among the most popular features of our high pitch storage facility re-roofing service includes:
The re-roofing projects utilize a post and purlin design to maximize thermal efficiency.
Flexible framing construction models for single and double slope installations.
Allows your business to continue operations during the re-roofing installation process.
We will coordinate trim with 24 GA gutters, downspouts, and barge.
Our galvanized steel comes with pre-painted material warranties up to 20 years of guaranteed protection.
Continuous base supports will evenly distribute roof loads across all existing framing members.
Low Pitch Re-Roofing Services
Our low pitch storage facility re-roofing services are ideal for an economical solution to "problem-leak" roofs. Rapid Building Solutions offers fast installation that is completed without interrupting your on-going business operations. The most attractive aspects of our low pitch storage facility re-roofing services includes: Reduced labor costs during the storage facility re-roofing project from our low pitch systems. Additional insulation can be added to contribute to reducing ongoing energy costs for your business. Retro-fitted roofs can increase the value of your building appraisals. Coordinate trim with 24 GA gutters, downspouts, and barge. Does not require the removal of the existing roof, so your business saves on costly tear-off and disposal. Recommended minimum pitch of 1/4″ in 12."
Give our storage facility re-roofing experts a call today to learn about how Rapid Building Solutions can help you achieve your business goals. Don't wait, because our re-roofing professionals are standing by!
---
Contact Us
Call Us (877) 917-2743
Let Us Contact You
---
What do our clients say?
In the 10 years of developed Self Storage, no one does it better. Your attention to detail and the craftsmanship your company offers, is a blessing in disguise. Your entire team from start to finish made it painless, and my 16 projects and multiple phases have exceeded by expectation. I look forward to continuing our strong relationship.Paul Walker, Monster Self Storage
I have been working with Richie for sometime now and continue to be impressed with their speed, attention to detail and professionalism. They have also been very helpful and creative in resolving the occasional "on site" problems one faces in construction and do so with lightning speed. We're a growing company and have every intention of keeping Richie and his crew as a part of our family. You can try…but you won't find better! Hiring Rapid Building Solutions and Pro Tek Construction was one of my best decisionsJoe Tharpe, A+ Storage of Tennessee
I have worked with Rapid Building Solutions/ Pro-Tec Construction on several self storage projects. Each project Richie worked on, the crews were very professional and they had experience to get the job done right and ahead of schedule. They work great as a "team player" to get the project completed.Whitney Graham, MyStorage
Richie, I am your biggest fan. You and your team did a great job and stayed with me until this thing was tight as a drum and I appreciate it. Your quality in respect to detail is unlike I have ever seen and at a "reasonable rate", you made it so easy it makes me want to build moreJ.R McCoy, Affordable Storage
We were under a real deadline to finish our project, and the weather got us behind the eight ball. Not only did Rapid Building Solutions/ Pro Tec Construction perform as they said they would, they actually beat their schedule by about 2 weeks. They are one of the easiest subs I've ever worked with. No problems, quality workmanship, and NO CHANGE ORDERS!" We will be using them again on our next projectAlex M Quattlebaum, III, Peninsula Self Storage
Start Your Project Today!
---
Call our self-storage construction experts to start your project today! We look forward to speaking with you about your storage needs, and working with you each step of the way to deliver the perfect project!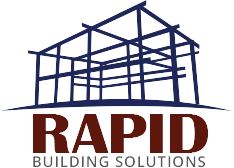 ---